This year's Communication Matters (CM) conference will be fully online and our Straight Talking Group (STG) will be presenting their take on staying in touch via Zoom during the pandemic lockdown.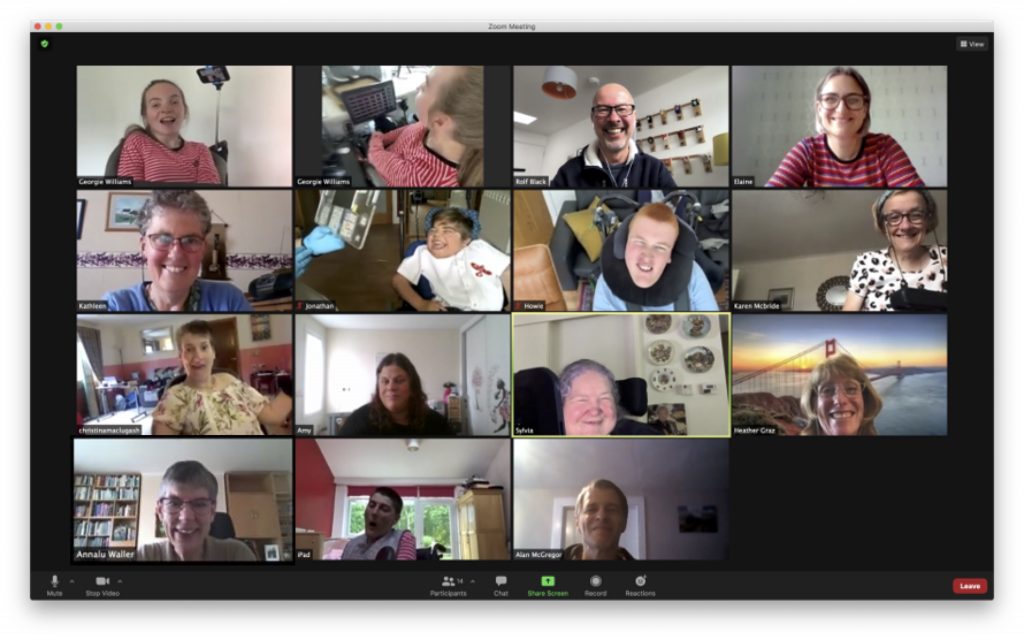 Our User Centre groups, including STG, had been affected, as had been so many other groups, by not being able to meet face to face during lockdown. STG successfully rose to the challenge of keeping up meeting by exploring and implementing video group calls. This can indeed be a challenge when your video conferencing platform is also your communication aid platform – all members of the STG use some form of AAC.
Read more about this challenge or even better, join the group at the CM Conference – registration is now open – for a presentation on the way to not only successfully meeting online but also keeping up teaching on AAC.