Professor Annalu Waller
Contact: a.waller@dundee.ac.uk
Phone: 01382 386532
Address
Queen Mother Building
University of Dundee
Balfour Street (Park Wynd)
Dundee DD1 4HB
Postal address:
University of Dundee
Computing at the School of Science and Engineering
Perth Road
Dundee DD1 4HN
How to find us
Campus Google map on the University website (search for Queen Mother Building): www.dundee.ac.uk/main/campusmap/.
Detailed information on accessibility of our building is available on the DisabledGo website.
Visit us by car
Disabled parking spaces are available to both sides of the Queen Mother Building. If you use a Sat Nav, please don't use the postal address, the postcode next to our building is DD1 4HB.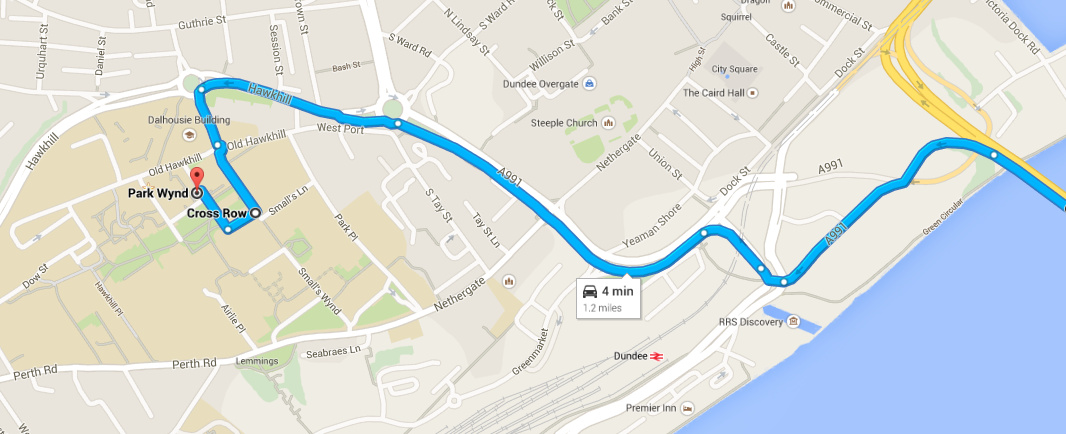 Enter the campus via Hunter Street off Hawkhill. Take the second exit straight over the the roundabout onto Small's Wynd and follow the one way street system via Cross Row and Park Wynd to the disabled parking spaces on the West side of the building. For additional disabled parking on the East side turn left just before reaching the West side parking spaces and pass the front of the building onto Balfour Street. Turn right for the West side disabled parking spaces.
Visit us by train
Dundee train station is 20 minutes walk from the Queen Mother Building, located near the Taybridge.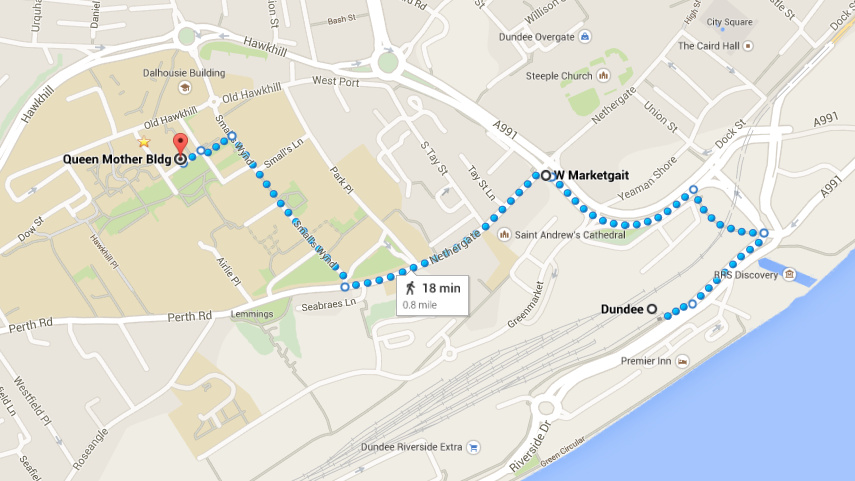 Dundee Station on the National Rail website
Visit us by bus
Dundee has a central bus station, it's a 20 min walk through the centre of Dundee to the Queen Mother Building.
Stagecoach Bus Station Website
Visit us by plane
Dundee airport is 15 minutes drive from the Queen Mother Building, located in the East of Dundee at the Tay river side.
Dundee Airport on the HIA website
Edinburgh Airport is approx. 90 minutes drive away from Dundee. There is also a reasonable combined bus and train connection to Dundee.