On the 24 August 2019, our AAC research team presented "Painting with your Eyes" and "Chat like Stephen Hawking" at V&A Dundee Technology Taster Day.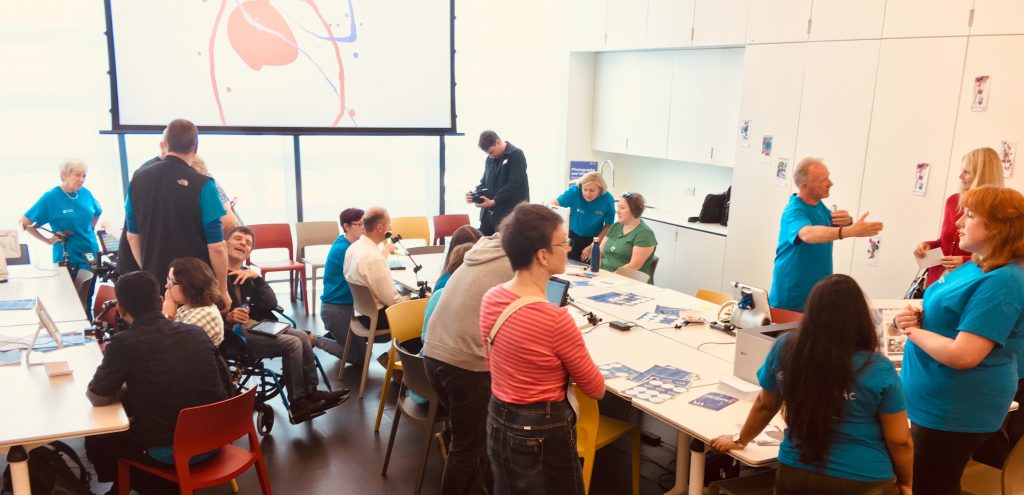 Giving visitors a chance find out more about access technology for people with physical disabilities, the highlight of the day was definitely the talk by Becky Tyler, a young woman with cerebral palsy, who has been interacting with her computer not with her hands but with her eyes. This enabled her to paint, to play and, probably most importantly, to talk!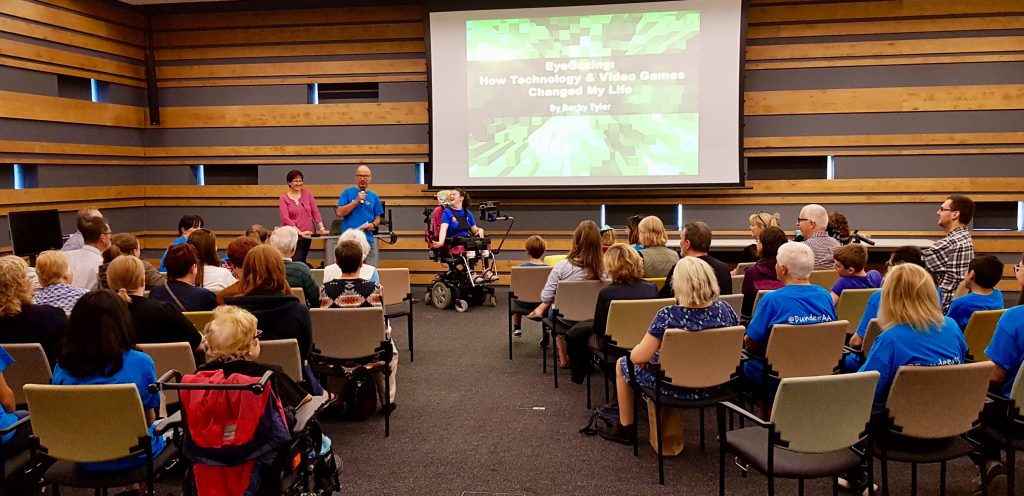 More than 150 people came to our session in the learning studio to try out how you can paint using your eyes only or to talk by pressing only one switch.