Lee Ridley is coming to Edinburgh's National Museums Scotland as part of our EPSRC Telling Tales of Engagement project. Extremely funny, he uses an iPad communication aid to deliver his performance. Make sure you don't miss it and take a look at all the other brilliant events during the Edinburgh International Science Festival!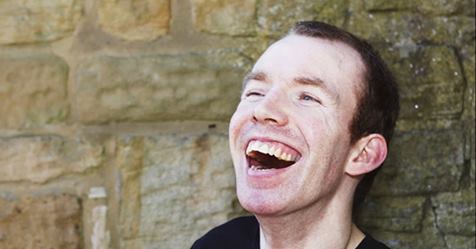 "Join Lost Voice Guy, Lee Ridley stand-up comedian at the Edinburgh International Science Show at National Museum of Scotland on Thursday 12 April.
Lee Ridley, AKA Lost Voice Guy, can't talk but isn't silent. One of the UK's first stand up comedians using speech synthesis technology, for one night only Lee will perform his laugh out loud comedy set as part of the Edinburgh International Science Festival.
Book now! https://www.nms.ac.uk/lostvoiceguy"