The School of Life Sciences at Dundee University has won the Gold Watermark for their Public Engagement (PE) work from the National Co-ordinating Centre for Public Engagement (NCCPE).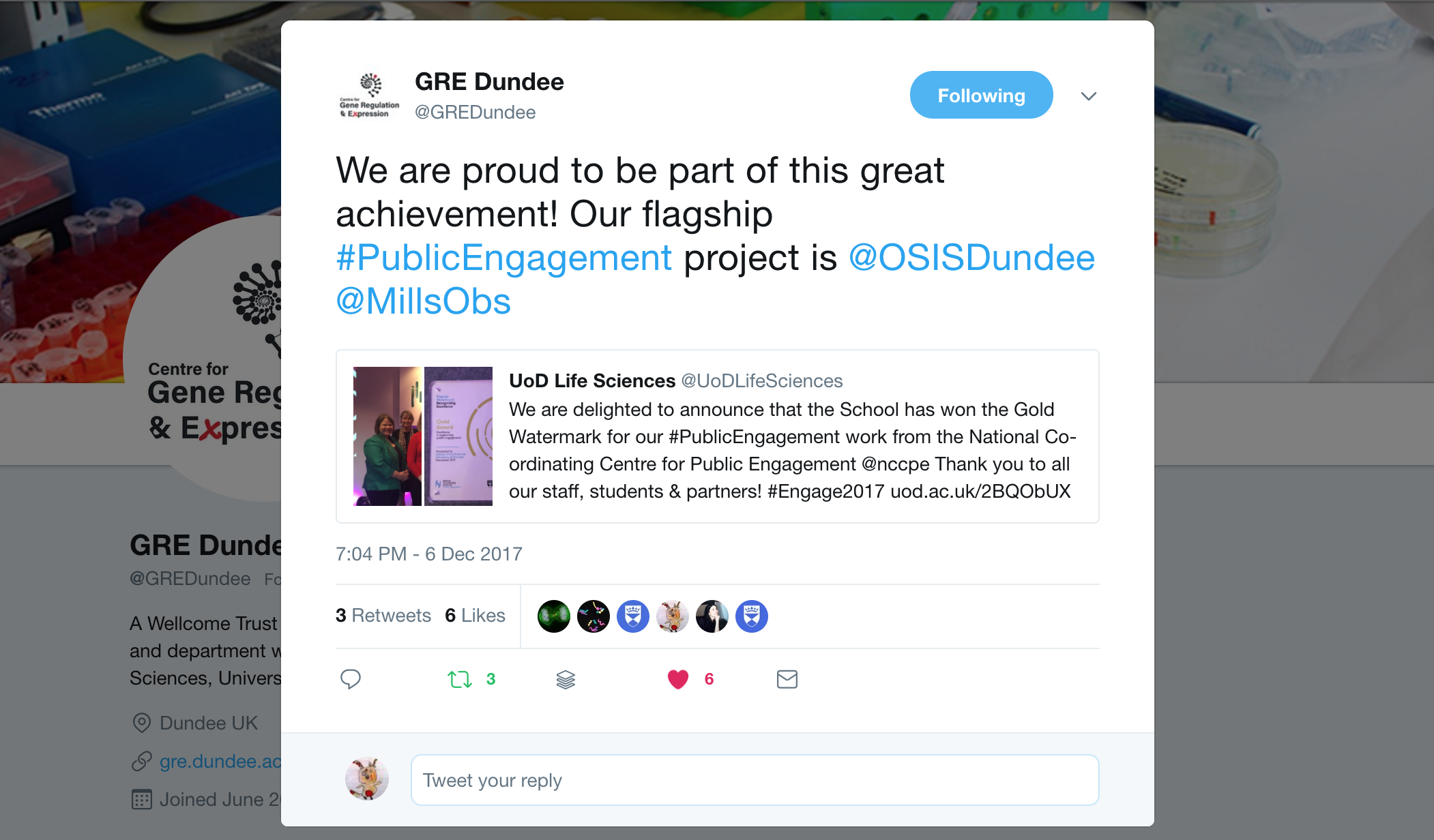 The Gold Engage Watermark is the highest possible level and Life Sciences are the first University faculty in the country to be presented with this top award.
Professor Julian Blow, Dean of Life Sciences, has reported that this award would not have been possible without the support and expertise of those based in SSE, including the work of Outer Space | Inner Space at the Mills Observatory which involves Rolf Black from the AAC Research Group based in Computing.