The Dundee Augmentative and Alternative Communication Research Group ventured out to Edinburgh for the first of three Museum After Hours events at the National Museum Scotland. Parallel with preview acts for the current Fringe Festival, the Group demonstrated an eye gaze system that allows people to work on a computer by just looking at it. This time though not work but creativity was asked for when visitors were able to use the system to paint their own Jackson Pollock style picture by just using their eyes!


A panoramic view of the event (courtesy of Rolf)
Eye gaze can be used by people who are otherwise not able to use a computer due to a physical impairment, caused e.g. by locked-in syndrome, motor neuron disease or cerebral palsy. But non-disabled users will also benefit from the technology in the near future, eye gaze access technology will be incorporated in coming versions of MS Windows.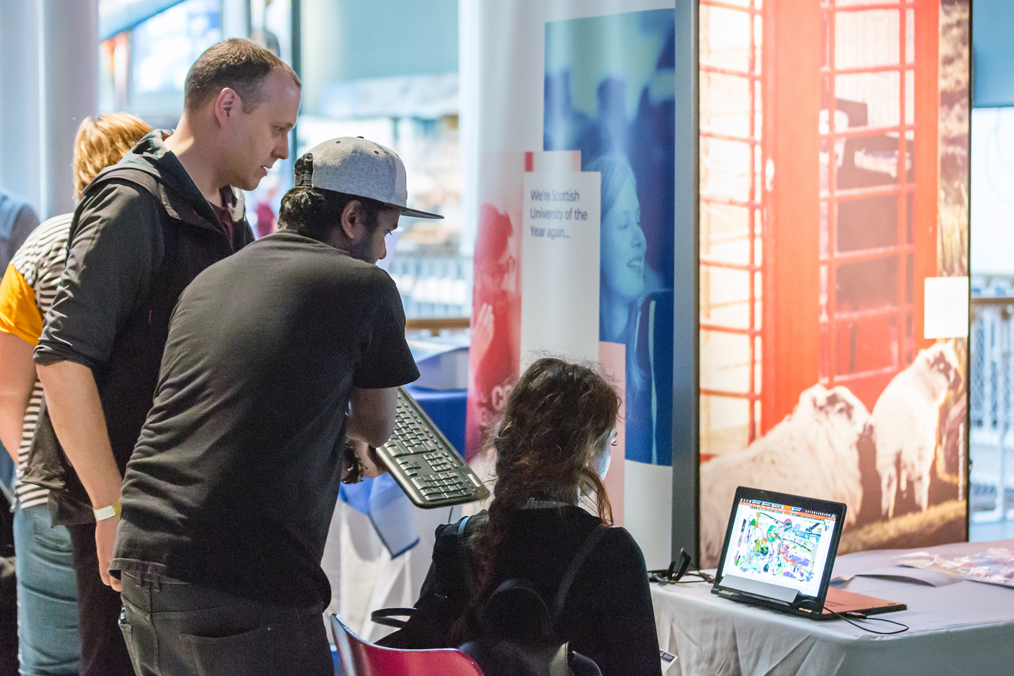 Chris, Hasith and a visitor focus on the Eyegaze tech! (Photograph by Chris Scott)
The event was made possible through a grant from the Engineering and Physical Sciences Research Council UK as part of their Telling Tales of Engagement scheme. More events at the National Museum Scotland will follow in 2018. Watch this space: https://aac.dundee.ac.uk